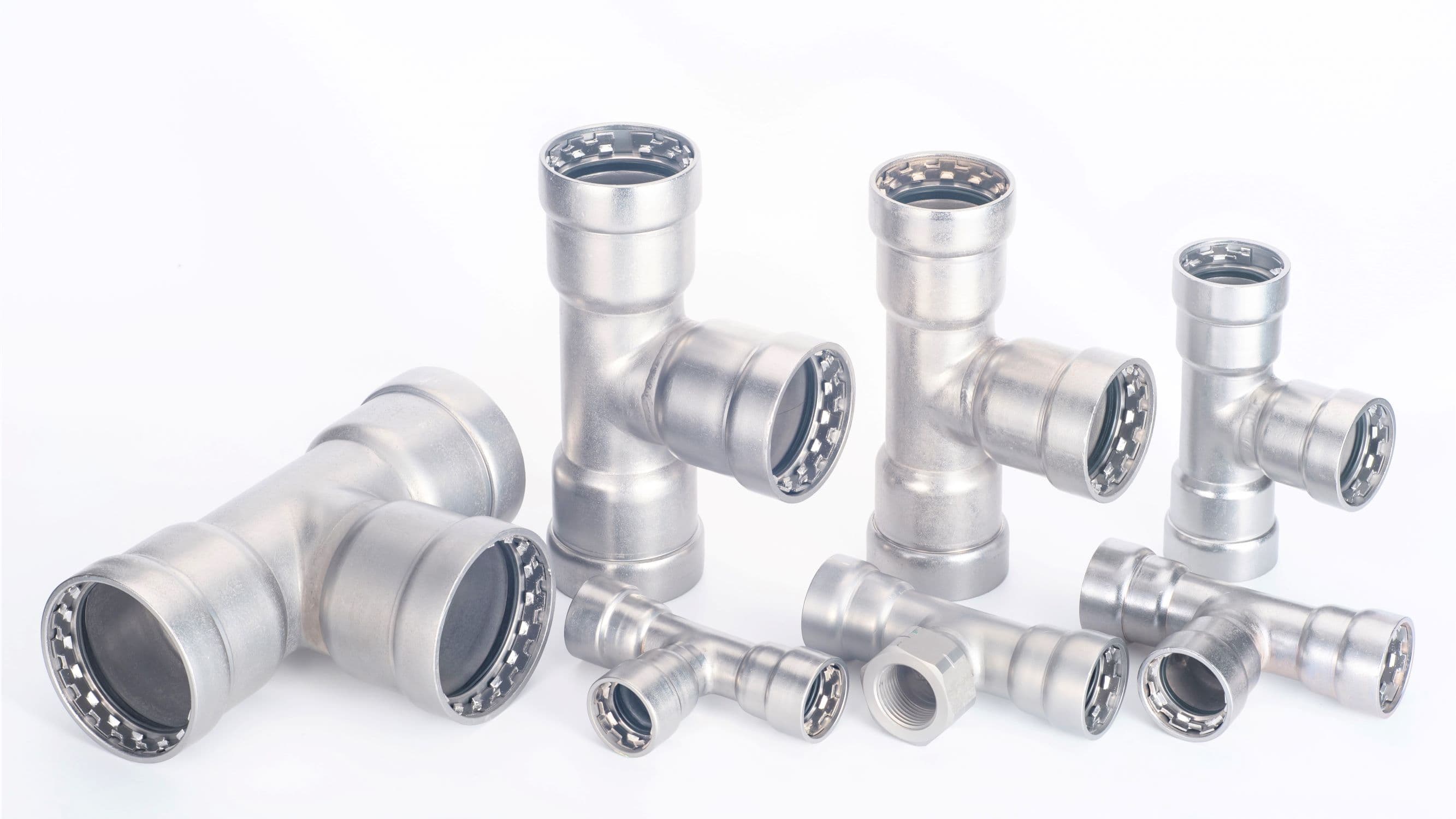 S40 HD-PRESS
---
S40 HD-PRESS system with press-fittings made of non-alloy steel 1.0308 for black, galvanized, industrially painted, seamless,
EN 10255
EN 10220/10217-1
EN 10220/10216-1
GB/T 3091
GB/T8163
The carbon steel thick card pipe system uses German technology and is suitable for 5 to 40 thick-walled pipes.
Equipped with a metal ring to make the sealing more reliable, 1.6Mpa working pressure, up to 10Mpa.
Mainly used in gas, fire sprinkler, heating, petrochemical, central air conditioning, and other closed systems.